Why Strategy Should Always Be a Part of Website Design
When it comes to initiating plans for website design, often the focus is a quest for the shiniest new features, fancy graphics and animations, and the fastest-loading pages anyone in the industry has seen. This is a worthy quest; users need visually appealing, easily accessible, and fast information. However, when these aren't tied to a strategy, a website isn't reaching its fullest potential — a lead generator.
Effective website design should be a direct result of a fully formed, universal marketing strategy. If you don't take into consideration your company's top marketing goals and initiatives, your website design will never function as it should.
Here's how an effective website design can serve as the hub of lead generation efforts.
Appeal to Search Engines

Lead generation starts with attracting the right people to your site — those who are interested in what you offer and who are either ready to learn more or make a purchase. Often, these qualified visitors come from a search engine query. With website design as part of your SEO strategy, you'll not only bring in more of the right traffic, but you'll also build trust by providing visitors with the answers to what they're searching for.
Plan pages around keywords.
Knowing the phrases and topics on which you want to focus allows you to craft website pages that bring in traffic searching for those terms. When you're using keywords to direct the content plan of your site, you don't have to shoehorn keywords into ill-suited pages.
Organize your sitemap from general to specific.
Structure your site pages logically, making sure to go deep on broad, pillar topics. Search engines recognize a depth and breadth of content on a general topic as an authoritative resource, and they're more likely to serve those pages to searchers. Then, branch out with more pages with specific content to move visitors along their path to purchase.

Create a content funnel.
Understand the channels that bring people to your site and make sure they feel a sense of payoff from where they came from to wherever they land. Create calls-to-action, landing pages with forms, and attractive offers to capture lead information.
Consider the Buyer's Journey
Combining your keyword research with your knowledge of the buyer's path to purchase lets you create a website tailored to the user experience needs of each visitor. Linking the buyer's journey and UX design is key to your website truly being a part of your marketing strategy.
Keep intent in mind.
User intent varies from person to person. Understand the different goals people may have for accessing your site, and provide the CTAs, pages, graphics, and flow that deliver on their intent.
Always be closing.
At every step of the way, include something that moves a lead to the next step of their journey. Always strive to deepen the relationship with your visitor, even in a small way.
Adapt to a changing world.
The COVID-19 pandemic threw marketing plans, personas, and customer journeys into disarray. There's always something around the corner with the potential to change everything. Keep an eye on what's going on around you, and create a website design that's adaptable to change.

Showcase Who You Are
Designing your website for lead generation is important, but it's more than a sales platform. It's also the place to show off who you are and what you can do and build trust with your visitors.
Provide information.
State who you are, what you know, and, most of all, why people should care what you have to say. Leave no doubt that you are the most credible and trustworthy voice in your industry.
Support your audience.
Both new and current customers will use your website. Provide options for those that have already supported your brand to upgrade or purchase more and share their experience. Encourage first-time visitors with testimonials and reviews to discover what they're missing.


Diversify your content.
A wide variety of people will visit your site, and not all of those people will want to consume the same format of content. Include a mix of blogs, videos, and visual content to ensure all your bases are covered.
A well-designed website that's crafted specifically to work alongside buyer personas, keywords, and user intent is an incredibly powerful tool. This expansion of the user experience will not only help you expand your business, but it'll also give you a leg up on the competition.
Topics: Lead Generation, Website Design, Website Strategy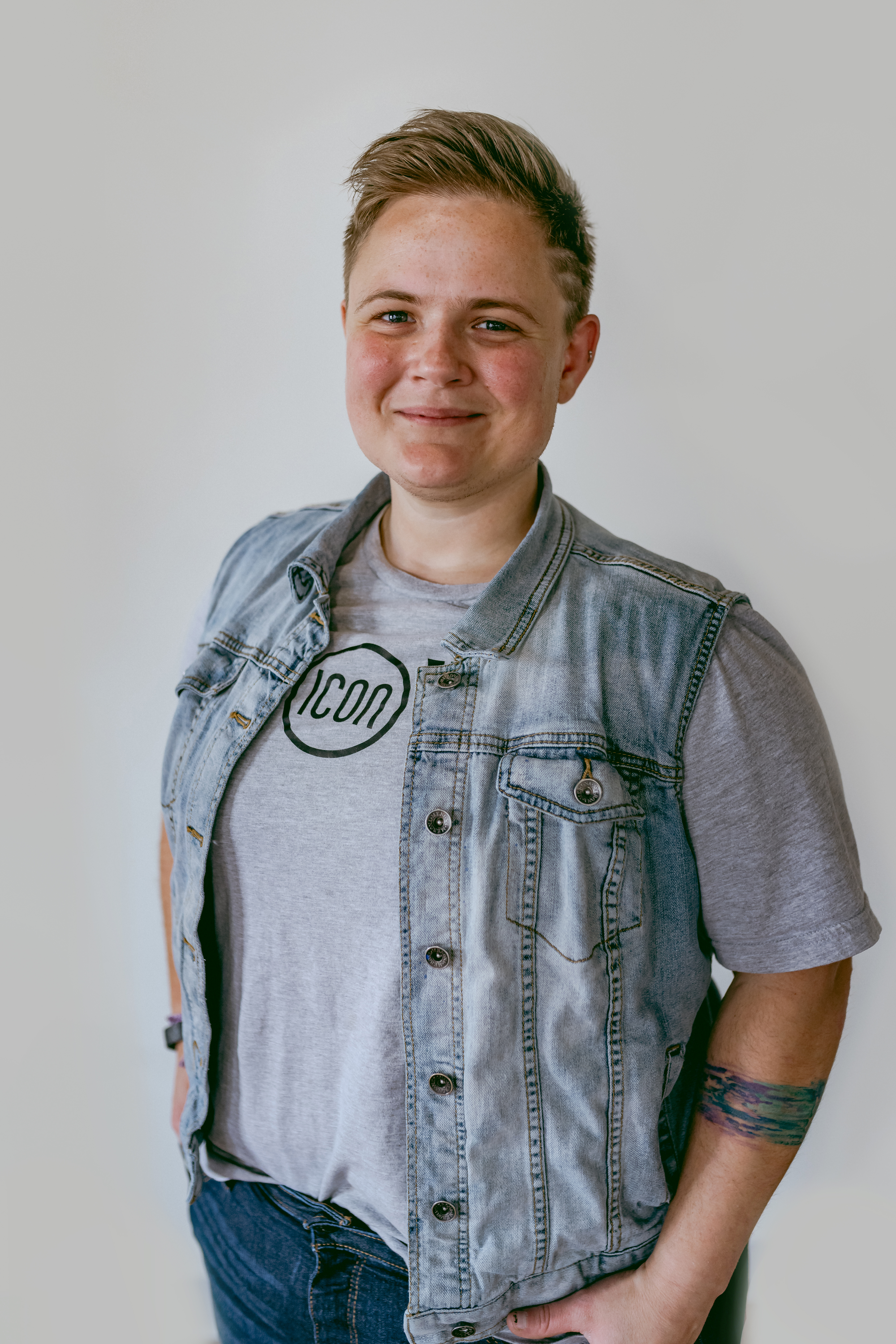 Hanna is an Account Executive at Icon with over 7 years of experience in search engine optimization, content marketing, and project management. With a degree in Creative Writing from Louisiana State University, they believe in the benefit of telling a story and have used storytelling to accentuate every project: from fully realized websites to successful digital marketing campaigns.