Taking Considered Purchase Marketing into the Digital Age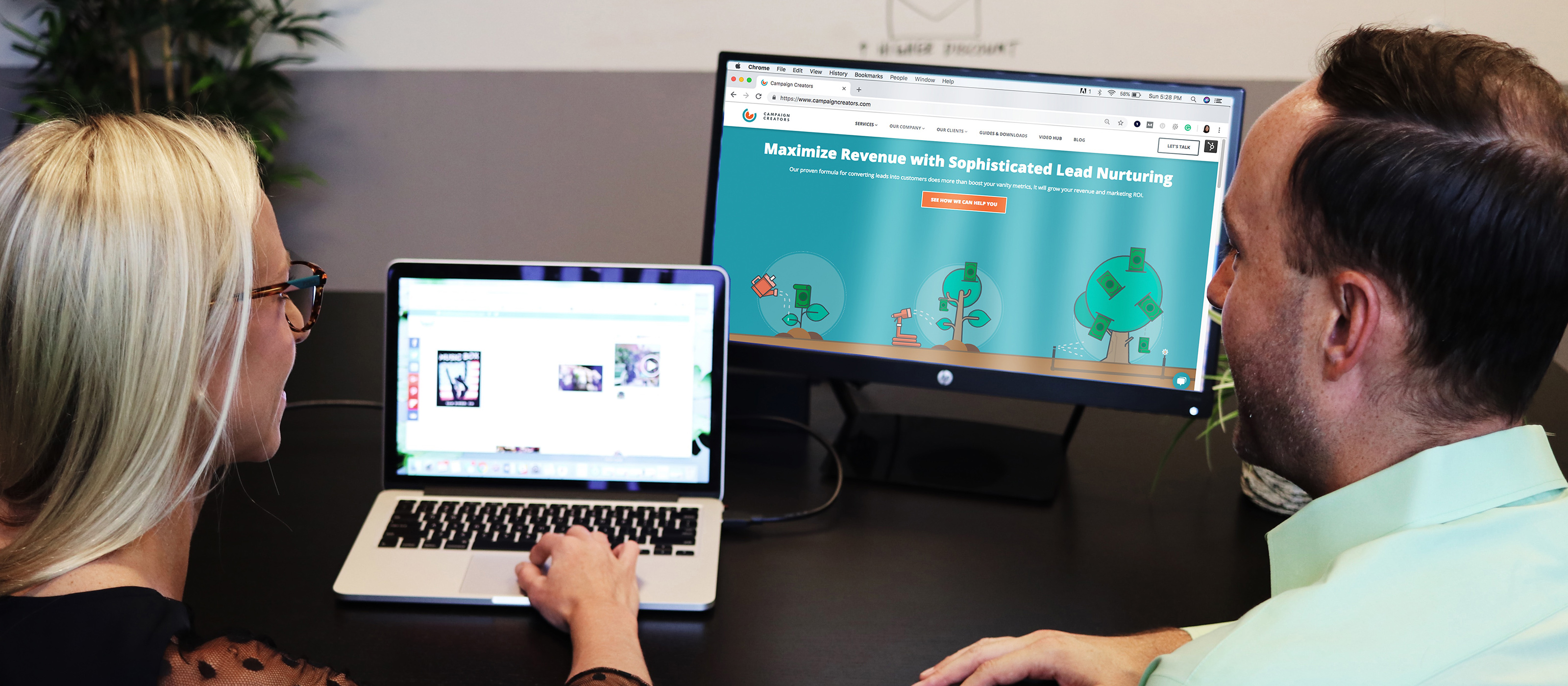 Modern advertising allows us to produce ads faster, and get them seen by more people, for less money than ever before. But are we actually seeing better results?
In a word, no. In fact, advertising in the digital age is largely comprised of businesses bombarding consumers with ads, to the point that most people are virtually immune to them. And who can blame them? The average person sees around 5,000 ads on a daily basis -- on the Internet alone, there's email spam, banner ads, social media ads, pop-up ads and even ads disguised as content.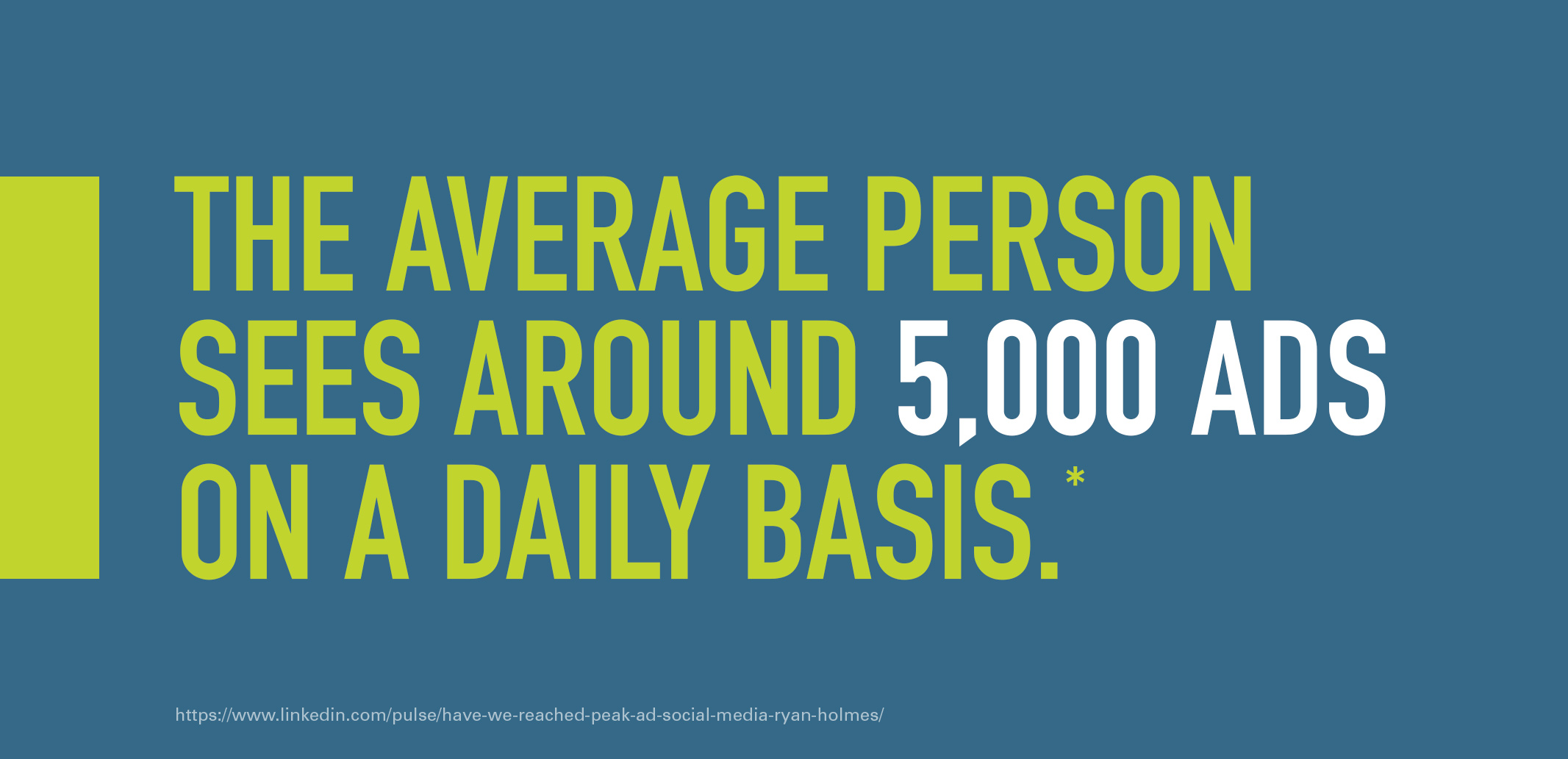 Naturally, consumers have taken matters into their own hands. More than a quarter of all Internet users utilized ad blockers in 2019, a number that's steadily risen over the years and will continue to rise. Because shoppers are so used to tuning out ads, advertising alone isn't a feasible way to reach the modern audience. Businesses are finding themselves scrambling for a way to break through the noise.
Creating a Connection through Storytelling
The most common reason why a given piece of content goes viral is because it connected with someone on a personal level, to the extent that the person felt compelled to share it with others. Understanding this emotional connection and how it transcends traditional advertising silos is the key to marketing successfully in today's climate.
As a considered purchase marketer, you tell the story of why your product is the best solution for the pain points of a particular market segment or buyer persona. The next step is to take that story and weave your brand's unique reason for existing and its philosophies into why it's the best solution. Telling these stories together has become a very powerful competitive advantage for businesses. And yet, more than three-quarters of marketing leaders are missing the boat.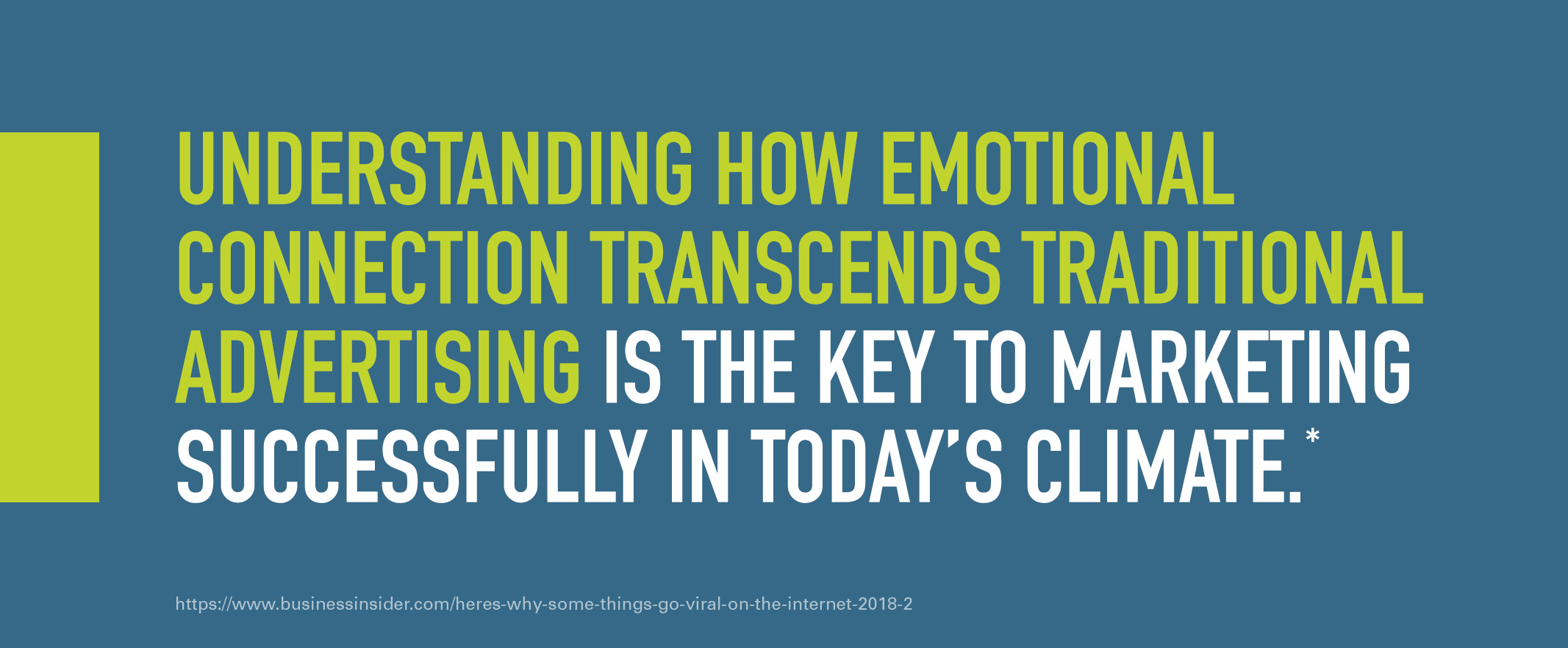 A study of UK-based consumers showed that 79 percent of respondents want brands to tell stories. And this type of storytelling isn't limited to B2C marketing. B2B marketing is still marketing to humans who value relationships, and there's no better way to cultivate a relationship than by creating marketing that's authentic and relatable.
Making Your Content Work Across Channels
With a virtually limitless set of tools available to deliver your marketing messages, you may feel like you have to be everywhere, all the time. It's true that the time and attention span of a marketer is highly valuable, but trying to produce every type of marketing content for every channel will not give you the best ROI, nor will it reinforce a consistent story. You need to identify the kinds of content that your target buyer wants to consume and then deliver that content across channels to really make it work for you.
Take video: Someone who views a video retains nine times as much information as they retain while absorbing the same facts in text form. You can use video across your website, on landing pages, in social media posts, on TV, OTT and YouTube. For instance, placing videos on landing pages can increase conversion rates by 80 percent. Videos on social media are shared twelve times as often as images and plain text.
And blogs have been a staple of marketing for years, but they shouldn't be relegated to your website. The written word has a level of authenticity and authority that customers trust. Nearly 60 percent of marketers state that written content is their most valuable digital asset. Furthermore, blogs are an absolute must for B2B marketing, where written content is the most effective marketing tool in existence.
Link to a blog in an email to give readers more to consider as they move down the funnel. Post your blog content on your social channels to add your unique POV to the conversation. Group a number of related blogs posts together and publish a high-value premium content offer for a landing page that provides readers everything they need to know about a particular topic.
Putting it All Together
Modern consumers don't just buy products or services. They buy experiences and ethics, and above all else, they buy stories that are authentic, transparent and compassionate.
And modern consumers are connected across devices, platforms and channels - their experiences and emotional connections transcend the separate planes of digital, print, TV, radio, outdoor and event.
Utilizing all the channels available means nothing without a way to tie it all together. After all, considered purchase marketing exists to move prospective consumers through the sales funnel. If there's no way to see how individual customers are progressing along their path to purchase and interacting with each touchpoint, the company's ability to close sales is extremely limited.
Marketing automation software can seamlessly navigate consumers through the sales funnel, nurturing leads and providing insightful analytics on buyer activity, but it's heavily reliant on your deep understanding of both the customer and your actual company. When these pieces of the puzzle are in place, marketing automation technology is able to produce some amazing results.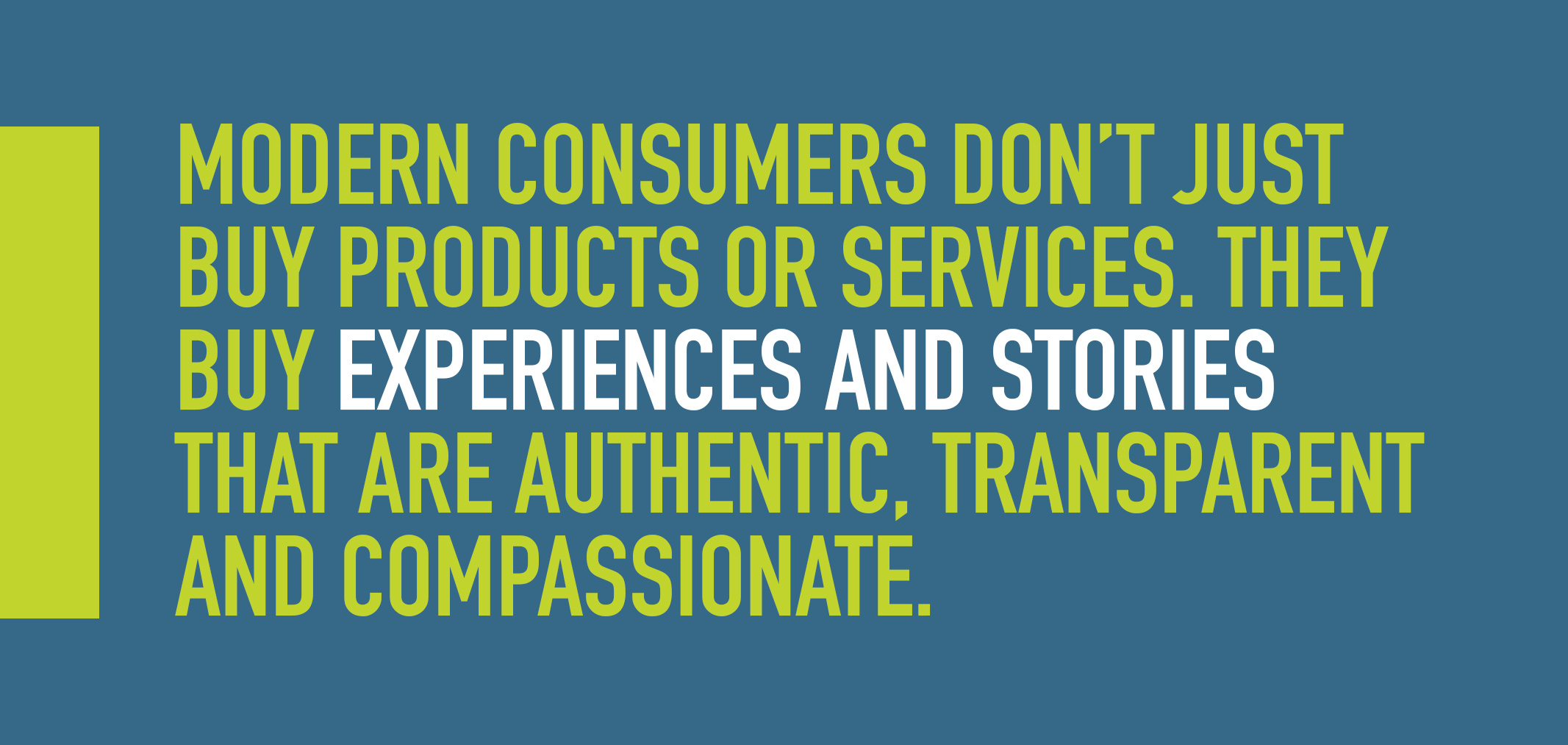 Remember, considered purchase marketing is not just you talking about your brand. You're also telling the story of every individual struggling with a common pain point. Your content shows your understanding of the pain and how you can help people. At the same time, you'll move your audience down the funnel in a trackable and organic manner, enriching the lives of your customers as you encourage long-term loyalty and brand advocacy.
Topics: considered purchase marketing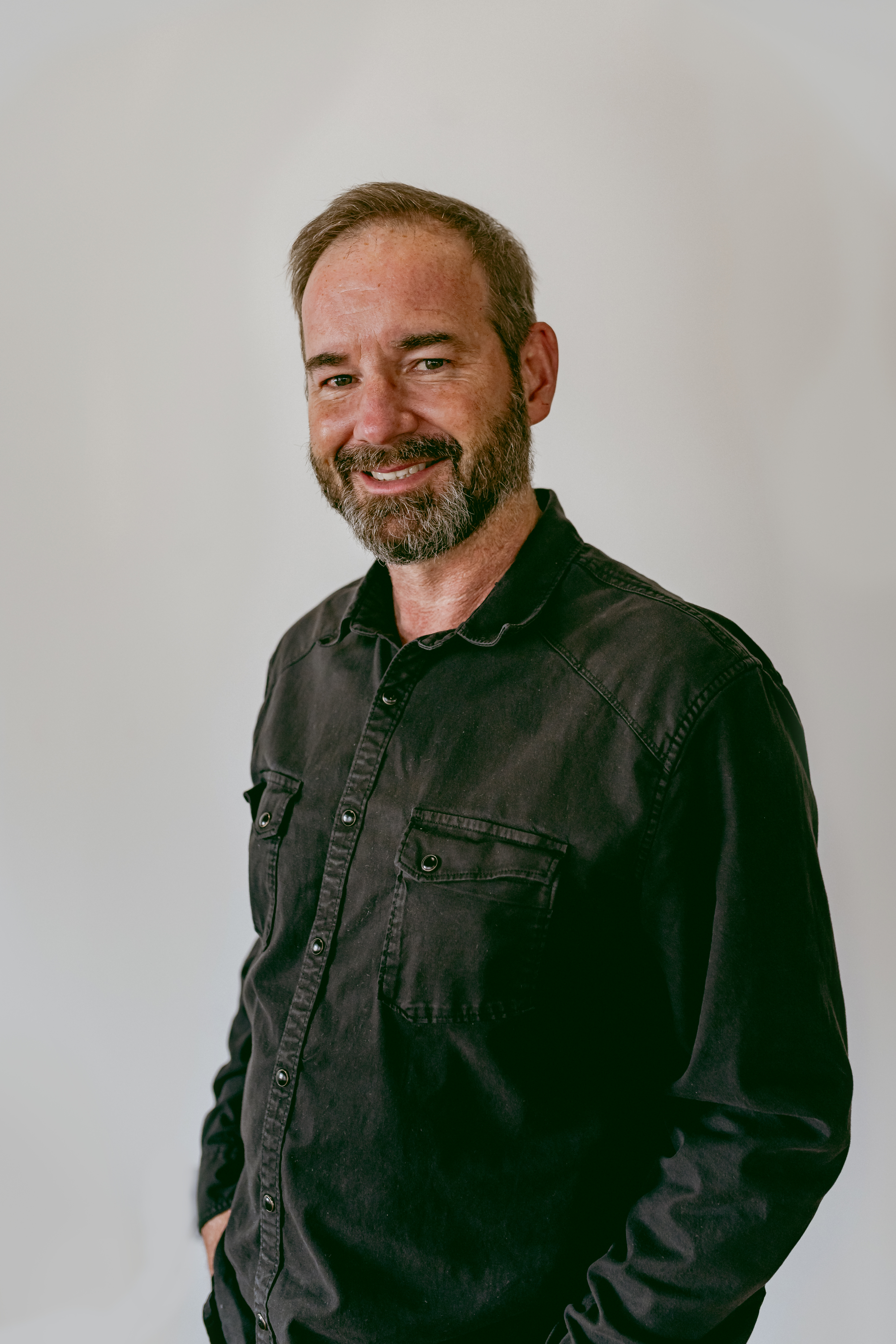 Shawn's 30 years of brand innovation and entrepreneurship have led to incredible growth for Icon's clients – both the long-standing and the new. Starting with a focus in consumer durable goods and CPG, Shawn's vision as Icon's President is to bring decades of customer journey expertise to digital innovation. In addition to leading the agency, Shawn is an active investor, mentor, and advisor in the startup community.